Get your top 20 best remote tech jobs websites with current, active job openings (customer service, account management, software developers, engineers, cybersecurity, IT, support, etc) that pay more than $60,000 per year.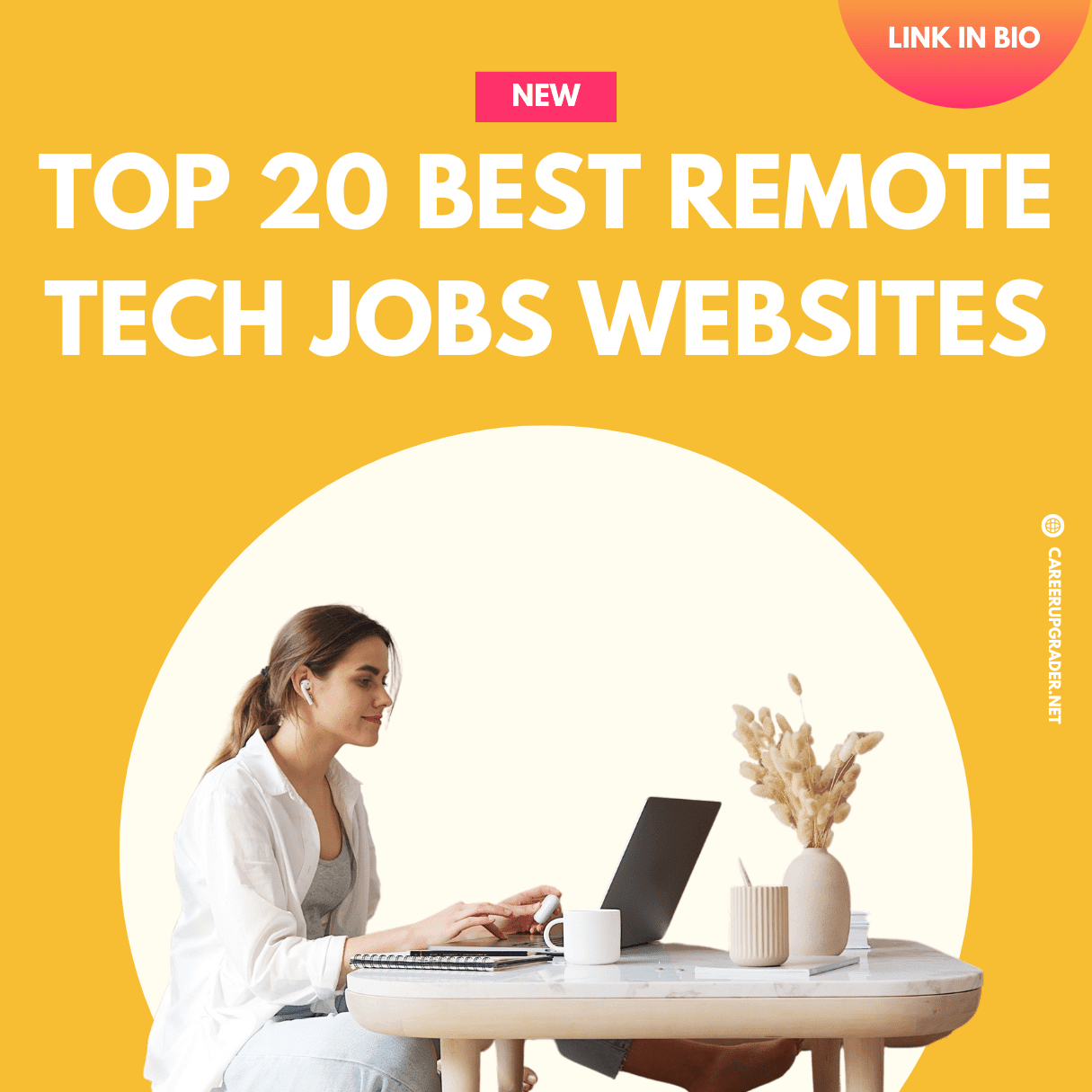 Remember that job postings and salaries are subject to change. Therefore, double-check the information on the company's website or job board before applying.
Need Help With Your Job Search?
Career Upgrader helps professionals in career transition to get clear, get noticed, get hired and thrive for work they love faster than going it alone through coaching, resume writing and job search services!

If you need help, that's exactly what we do for a living, day in and day out.

Visit our Pricing page that explains our services and packages, or schedule a free consultation.