Seeking new job opportunities can be a daunting journey, but with the right approach, it can become more manageable and rewarding. Here are some battle-tested tips on how to effectively network for your job search and land your dream job.
1. Maximize Your LinkedIn Job Search
Spending too much time scrolling through job listings can be counterproductive.
Instead, save your job search criteria on LinkedIn and dedicate just one day per week (10% of your dedicated job search time) to job applications.
This will not only save you time but also allow you to focus on the jobs that best match your skills and preferences.
For instance, if you're aiming for a "VP of Sales" role in a remote, technology or software industry, use the advanced filters to set these parameters. LinkedIn will then send you an email every week with all the new matches. If something sparks your interest, don't hesitate to apply!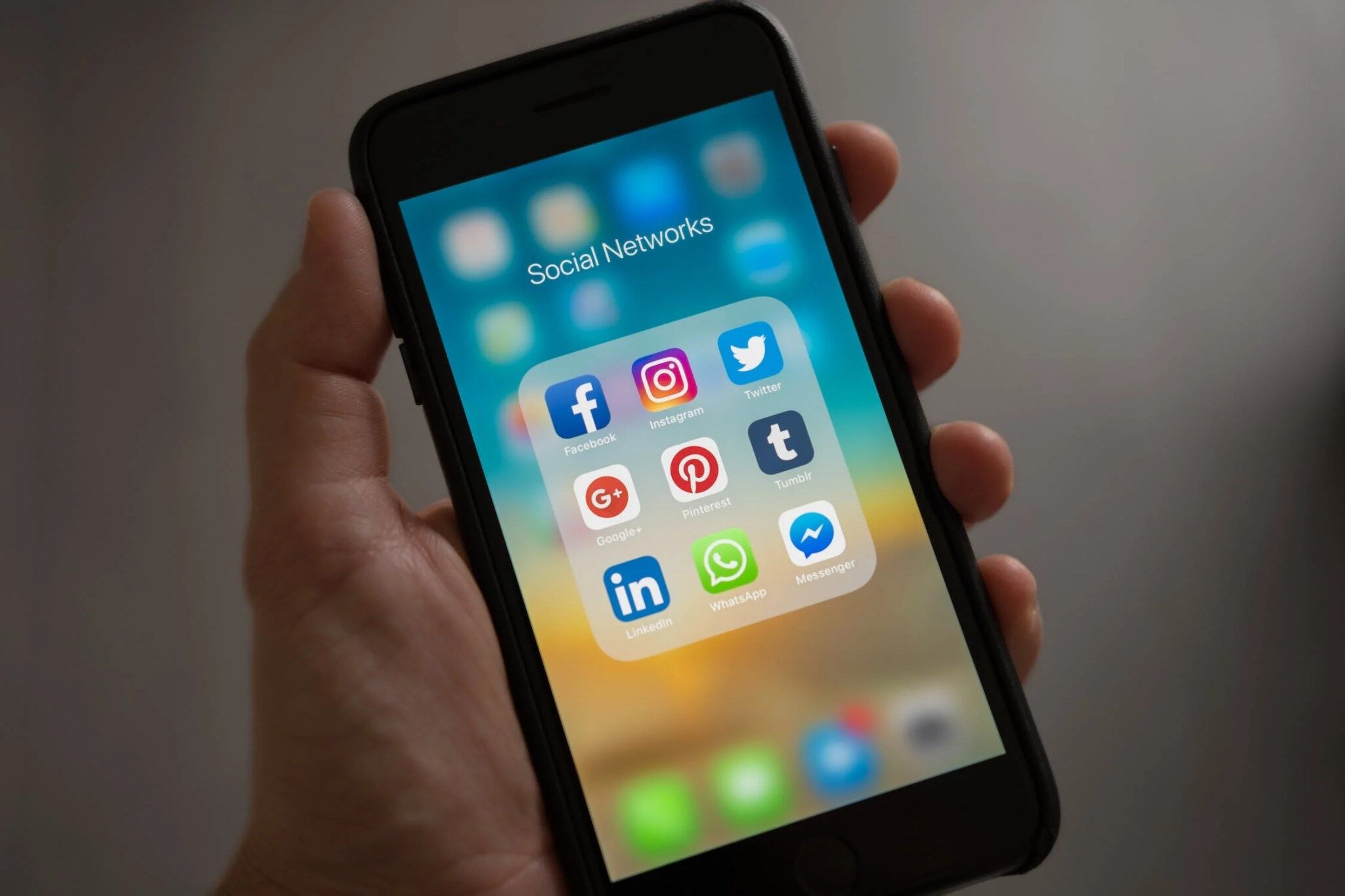 2. Connect with Active LinkedIn Users
To build a strong network, find professionals within your desired job function who are active on LinkedIn (i.e., have liked a post or engaged within the past 1-2 days). SEND THEM A PERSONALIZED MESSAGE. The deeper and more niche you can be, the better.
NOTE: Writing someone's first name DOES NOT constitute a personalized message ????????‍♂️
EXPECTATIONS: If you're writing good messages, you should expect a response rate of 10% or more
CONVERSION RATE: As an FYI – 10% conversion is insanely high in the world of cold outreach ????
3. Use Crystal Knows for Better Communication
The Crystal Knows Chrome extension provides personality-based guidance for every email, call, and meeting. This tool can significantly improve your communication style, making your outreach more effective.
4. Initiate a Phone Call
After exchanging a few messages, it's beneficial to get on the phone for a quick 15-minute conversation. This will give you a better understanding of their role and company, and it also helps build rapport. At the end of the call, express your interest in keeping in touch and potentially discussing any future job opportunities that may arise. People appreciate genuine interest, and most will happily agree.
5. Nurture Your Professional Relationships
Establishing a connection is just the beginning. It's crucial to maintain and nurture your professional relationships by sending follow-up messages every couple of months. Ask about their well-being, share an insightful podcast or article, and update them on your professional journey.
When you spot a role that interests you at their company, don't hesitate to reach out and ask if they could refer your application to the hiring manager. Remember, you don't G-E-T unless you A-S-K!
6. Use ChatGPT for Interview Preparation
ChatGPT is an AI-powered tool that can help you prepare for your interviews. Tell it about your upcoming interview and ask for expected interview questions. Writing out your answers in advance using the STAR format (Situation, Task, Action, Result) can significantly boost your confidence and readiness.
Need help with developing STAR stories? Try my Personal Branding course where I help you develop your Elevator Pitch using the STAR format to build out your three greatest strengths.
STAR format in Interviews: This format of interview question and answers is a beloved HR format for asking you the "tell me about a time when…" type of question.
The "S" stands for "Situation," where you can tell the interviewer about what was going on when you were brought into it.
The "T" stands for "Task" that you were responsible for.
The "A" stands for what "Actions" you specifically took that accomplished the tasks you were assigned (or hired to do),
and the "R" stands for what were the "Results" of your actions.
7. Practice Makes Perfect
Finally, make sure to practice your answers out loud until you internalize them.
This rehearsal will help you deliver your responses smoothly during your interview, leading to a higher chance of success.
Remember, there's no substitute for thorough preparation!
In conclusion, implementing these effective networking best practices is a game-changer in your job search. By strategically using LinkedIn, personalizing your outreach, utilizing tools like Crystal Knows and ChatGPT, maintaining relationships, and preparing thoroughly for interviews, you're setting yourself up for success in your quest for the next best job. SDG!
Need personalized help in your job search?
CAREER UPGRADER OFFERS FOUR SOLUTIONS TO YOUR JOB SEARCH
GET CLEAR, GET NOTICED, GET HIRED, and THRIVE!
1. DISCOVER YOUR IDEAL LIFE AND CAREER: Which job are you aiming for? Let's define bullseye together: if you could imagine yourself doing the most amazing thing with the time you have left on this earth, what would you be doing? Is there a job for that?
We help you start by connecting you to Your Life Plan and creating your Personal Preferences Roadmap.
Your job search begins with WHO you are and WHERE you want to go. How would YOU answer: "tell me about yourself?" in a way that's relevant to the potential employer in front of you?
Need my team to help you? https://CareerUpgrader.net/call
2. GET NOTICED: JOB SEARCH TOOLS AND STRATEGIES
Your job search tools are your Elevator Pitch, Resume, LinkedIn profile, cover letter and thank you letter.
Your job search strategies are HOW you use your tools in a way that gets you noticed by recruiters and tap into the hidden job market.
BRAND MESSAGING: we create together your targeted elevator pitch that displays your three greatest strengths and positions your Outbound strategy.
RESUME REWRITE: your new resume will be in an ATS-friendly format, highlighting your best achievements targeting a specific job.
LINKEDIN PROFILE: your updated and optimized LinkedIn profile is your best Inbound tool to get recruiter attention.
SEARCH LETTERS: your Cover Letter tells your unique story in a way your resume can't.
Your Thank You Letter is your post-Interview secret weapon.
Need my team to help you? https://CareerUpgrader.net/call
3. GET HIRED: REVERSE RECRUITING
Now that your strategy and tools are in place, we advocate on your behalf to decision-makers as your recruiting partner. Our goal is to get you to the interview, equipped with necessary interview skills coaching (executive communication, confidence, and salary negotiation).
INTERVIEW COACHING: We test your brand message through phone screen and interview training using our 12 most common interview questions and provide valuable feedback.
SALARY NEGOTIATION: Get paid what you're worth! Learn the art of communicating your value to your potential or existing employer, and realize an average of 18% or more higher than starting point.
MARKET ACCESS: We merge our network with yours, train you how to bypass gatekeepers and access decision-makers, as well as submit your resume to 100s of recruiters.
You're going to work on your job search using new habits learned in coaching, while we partner with you (and do the same things on your behalf!) on your journey until you land your next job.
60 DAYS OR LESS: Our non-executive average to hire velocity is 53 days. Executives average 3-6 months. You'll need help to move quickly and to stay focused, since time is of the essence!
Need my team to help you? https://CareerUpgrader.net/call
4. THRIVE: THE SECRET OF SUCCESS
Our journey together doesn't end once you accept a job offer and get hired. Moreover, our framework helps you transform into a better version of yourself!
ONBOARDING: 28% of all job seekers hired in 2018 were no longer employed by that company in 2019. #1 Reason? Failure to onboard well in the first 90 days. We craft your unique First 90 Days Plan to ensure you start well.
SELF-CARE: Career Transitions can be stressful. To mitigate, we craft together your
Self-Care Plan for success in four key areas of your personal and career development.
PORTFOLIO LIFE: Discover what diversifying your time and activities to prioritize your Most Amazing Thing AND maximize your income can look like. We create a Portfolio Life Plan together to design your future for purpose and impact.
CAREER UPGRADER COMMUNITY: You'll become part of our private community for when you need guidance, motivation, direction and support, with lifetime access.
What are you waiting for?
Be a Career Upgrader… your journey starts now.
If you'd like my team to help you, go here: https://CareerUpgrader.net/call
Please follow and like us: